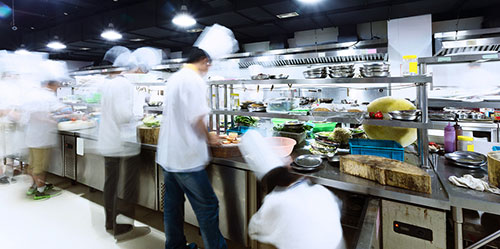 Restaurant Hood Suppression Systems
Commercial kitchens require professional fire suppression systems to safeguard staff, customers, and property. We can tour your kitchen and give you a recommendation on how to best protect your assets. Our services include design, installation, regular inspections, maintenance, and repair.
Fire Safety Systems for Businesses

All businesses must consider fire safety systems to protect their employees, customers, and business assets. Fire safety systems include fire extinguishers, exit signage, alarms for the hearing impaired as well as those who hear, and a fire exit plan. Imagine the devastation if a devastating fire occurred.
Yet, installing a fire suppression system is only the first step. All systems must be regularly inspected and maintained, and upgraded when necessary.
Paint Booth Fire Suppression Systems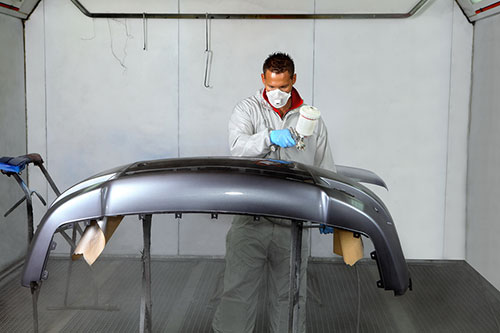 Paint spray booths can run the risk of causing fire due to dust and other combustible materials coming in contact with electricity from the spray gun, along with other potential sources.
Paint spray booths should be thoroughly inspected for fire safety hazards and specialized equipment installed and maintained. Both federal and state regulations may apply.
Clean Agent Fire Suppression Systems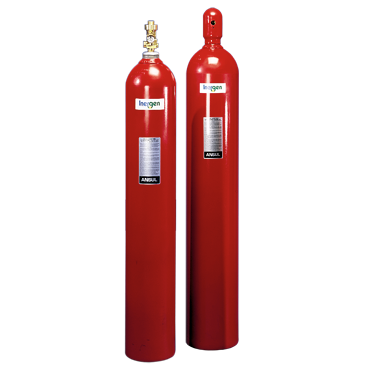 Canisters containing argon gas for use in extinguishing fire in a server room without damaging equipment. Gaseous fire suppression is a term to describe the use of inert gases and chemical agents to extinguish a fire. Also called Clean Agent Fire Suppression.
These are used in computer server rooms and other "clean rooms" where damage from conventional fire extinguishers cannot be tolerated. Upon discharge, the fire-fighting gas fills the room, mixing with the air to suppress fires quickly and effectively. An inert gas mixture, the agent is safe for people and poses no ozone depleting hazards.
Commercial Fire Detection and Alarm Systems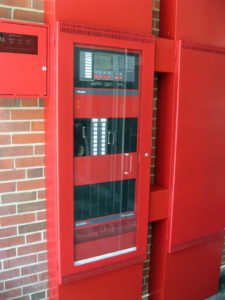 All businesses and institutions require reliable fire detection, signaling and protection.
Let us inspect your business and make recommendations for a plan to protect your employees, your customers, and your assets, while meeting regulations at both the state and federal level.
Security Systems/CCTV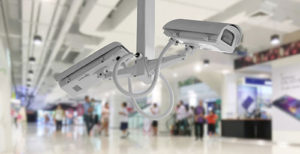 With the danger of active shooters or unauthorized persons causing havoc to businesses and institutions, security systems with closed-circuit TV cameras becomes an important protection for employees, customers, and your property.
Let us walk through your business and make recommendations on how best to protect your assets.
Access Control Systems ("Card Key Readers")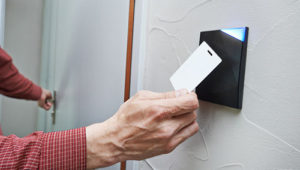 An important method of heightening safety in your business is installing access control systems. With a commercial access control system,
Access control systems allow you to monitor and restrict entry to the business and/or to sensitive areas. Monitoring and restricting entry allows you to increase employee accountability, while reducing alarm response times.
First Aid and Safety Products for Businesses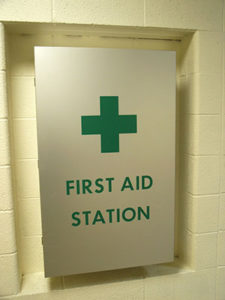 Help keep your employees and workplace safe with first aid stations, first aid kits, and other safety products for businesses.